Why sugar makes you hungry and dieting makes you fat.
This is the must read book for anyone who has a weight management problem or wants to have a healthier life style.
About this book
This is a health book with a difference - it was written for everyone who is troubled by the rising epidemics of obesity, diabetes, heart problems and cancer. If you feel confused or intimidated by medical and scientific terminology, this is the book for you.

Did you know that abnormal body weight (both underweight and overweight) can damage your health? Do you feel confused about cholesterol, blood pressure and blood sugar? Or do you just ignore the publicity and hope for the best?

Surveys have revealed that over 50% of underweight and overweight people don't realise they are potentially shortening their lives, and that their doctors never discuss it with them.

I will explain in easy-to-understand words and illustrations, how and why things go wrong with our health, and how to avoid life-limiting pain and disability. I will tell you things you may not WANT to know, but NEED to know about the best way to improve and maintain your health, and how to avoid becoming another health statistic.

This book will help you make sense of how your body works. From digestion to food cravings, good and bad cholesterol, bad fats, including trans-fats, diabetes, free radicals and vitamins, exercise and blood pressure and much more. I hope it will clarify all those niggling unanswered questions you ask yourself from time to time but never receive a satisfactory explanation.

As well as telling you what NOT to do, this book will give you all the information you need to help you make the changes you will need for a new, healthier life.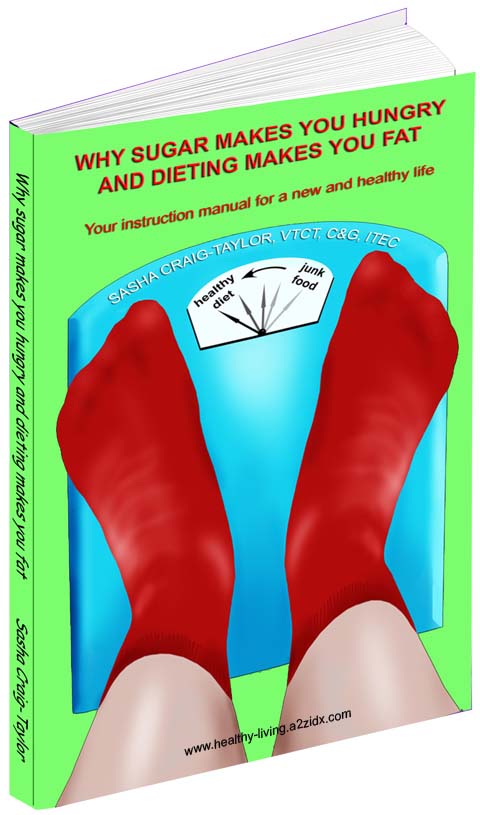 This book is currently available as an ebook, for the Kindle, PC's and Mac's.
If you do not have a Kindle, you can read this book using a free e-reader that you can get using the links below, for your PC or Mac.

Click here for the free Kindle e-reader for the PC

Click here for the free Kindle e-reader for the Mac.


How to buy
You can buy this book for the Kindle (also suitable for the Kindle e-reader that runs on a PC and Mac) directly from Amazon, by clicking in the button below.